Unforgettable experiences
Community matters to us:
We're all about fostering creativity, community, and unforgettable experiences in our Taproom. We understand that finding the right space for your group's activities or gatherings can sometimes be a challenge. That's why we're thrilled to introduce the Go Brewing Community Stage, a unique opportunity for you and your group to use our fantastic taproom when it's not booked for private events – at no cost!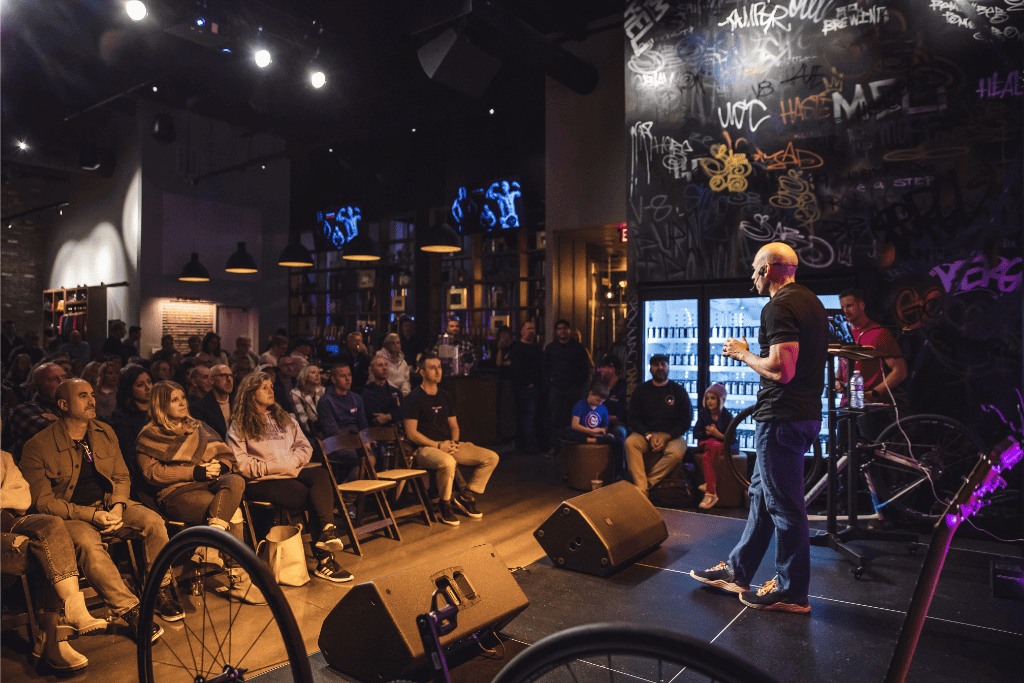 No Cost
We're committed to supporting our local community, which is why we offer the Community Stage to you free of charge.
Great location
Our brewery is conveniently located just outside of Downtown Naperville, making it easily accessible to your guests.
Unique Experience
Your event at Go Brewing will be one to remember, thanks to our excellent facilities and warm, welcoming atmosphere.
Like nothing else
Events include:
👉 Large room with seating for up to 100 people
👉 Patio with firepit and seating for 30
👉 Technology to support all your audio and video needs
👉 Massive projection screen w/ two other TVs
👉 Customizable stage up to 16 x 12
👉 Professional lighting
👉 Catering and food truck recommendations
👉 Draft beer and bespoke menu (not included)