Regular price
Sale price
$13.99
Unit price
per
Sale
Sold out
6-pack, 12oz cans
Never Back Down
When giving up is off the table.
This critically acclaimed tropical IPA bursts with mango and peach flavor with a backdrop of hops. Perfect for getting into a sunshine state of mind and focusing on all the good in life. With this new brew in hand, discover an epic story that proved a brighter path forward was possible far beyond the morning haze.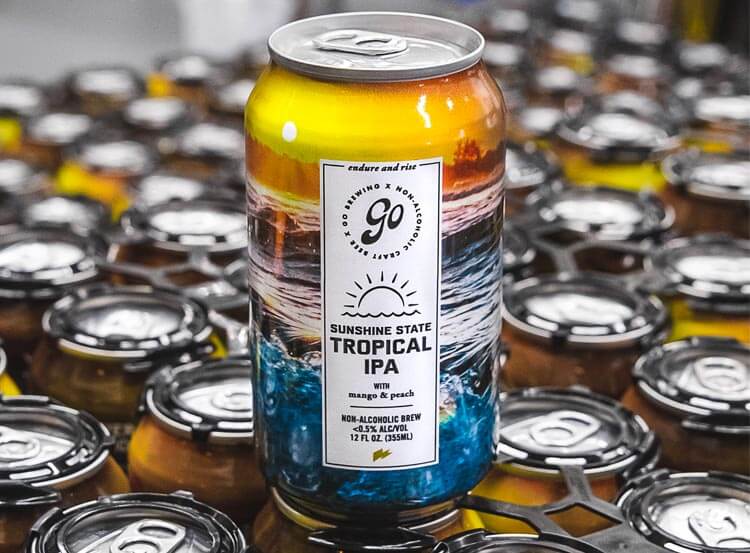 Water, barley, oats, lactose, hops, yeast, mango, peach.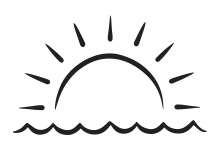 Who Inspired this Beer?
Sara Fix has raised three children, run a small business, and handled many ups and downs in her life —and, on the side (for fun), completed 28 Ironman races all over the globe. In 2015 and 2016, she placed 7th at the Ironman World Championships in Kona and has since carried an All-American Top 10 ranking.

In 2021, everything changed.

Sara was competing in the Ironman in Augusta, Georgia, and during the swim portion, she felt extremely winded. Every arm stroke became more challenging than the last, and she felt herself fading. A medic pulled her out of the water, and consequently, she did not finish the race. Fast forward a few weeks later, after not feeling right still, Sara went to the Doctor, where she had some tests completed.

In complete shock and disbelief, Sara was informed she would need immediate surgery as her Doctors discovered stage three cancer. Her training days, simply put, were done. After 12 hours of surgery, months of chemo, and other treatments, Sara became increasingly depressed.

Until a phone call with an old friend where they spoke about life, mindset, and happiness.

Sara said screw it and decided that "sick" was a state of mind and would not be labeled or told she couldn't compete.

She explained to us, "I just flipped a switch in my brain and started to focus on what was in my control."

That spark then led her back into training, and in late 2022, Sara completed and placed in the Florida Ironman while still battling cancer.

And since it was her state of mind in the Sunshine where she said no to the status quo and refused to be labeled, and dominated the race, we just had to name one of our most popular beers after her.

Our Tropical IPA, aptly named "Sunshine State" is a testament to the badassery of Sara, and we couldn't be more excited to share it with you.
So good!!!
This HAS to be my favorite of all four that I've tried. It tricks my brain into thinking I'm actually drinking and it fits into the 'social' part of having a 'brewski'. Lol give it a shot. You won't be disappointed. 🍺
Tropical Sunshine IPA
I love the Tropical IPA because it's delicious and the body is very similar to a hazy IPA. I love it during the week or mixed in on the weekends.
True Beer Taste
Each brew from GO I have tasted is a different beer taste than others I drank in the last 35+ years. For a refreshing new journey try as many varieties as you can, Be adventurous and enjoy a great place to meet our type of Beer enthusiasts.Nice fast service makes this a fun place,
Thoroughly refreshing, luscious fruit flavors complemented by good carbonation and hoppy bitterness, and clean finish. Will definitely buy again
Good NE Style IPA
This is the most consistent Go brew so far, and I enjoy it very much. Similar in style to NE citrus-style DIPAs, this is a very refreshing brew. Only reason for 4 stars is the hops don't quite balance out the juice, but it's a damned good brew.