Regular price
Sale price
$13.99
Unit price
per
Sale
Sold out
6-pack, 12oz cans
Un-Leash
If not now, when?
There's a moment in life when one digs deep and just goes for it. When unleashing the savage inside is the only option. This brew is made for those pushing beyond what is expected and reaching for the impossible, taking no prisoners. PROFILE
light, crisp, refreshing
water, barley, corn, hops, yeast
Who Inspired This Beer?
Cedric King is a decorated war veteran who lost his legs after stepping on an I.E.D. in Afghanistan in 2012. He went from being depressed to not only walking, but running to date 20 marathons and completing two Half Ironman Triathlons. He has a book called the Making Point which details his early life and incident which put him on a whole new trajectory.

This is the story of the 2022 Chicago Marathon in which I was his support guide:

We had been training to qualify for the Boston Marathon, which meant we had to finish the Chicago Marathon in 5:40.

We had been training for 6 months, sharing workouts, paces, etc. I never asked him what his previous finish times were. At mile 25, after a long, arduous battle, we were pacing for six hours, and clearly we were not on track to make the 5:40 cut.

He says, "Man, I've never run a marathon faster than 7:15."

I exclaimed, "What??" and ask, "Why the hell were we training for 5:40?"

He replied, "Because that's what it would take to qualify for Boston."

We finished at 6:15.

He pushed beyond what was possible and brought out the Savage to get a PR (personal record) by one full hour.

-Joe Chura, Founder of Go Brewing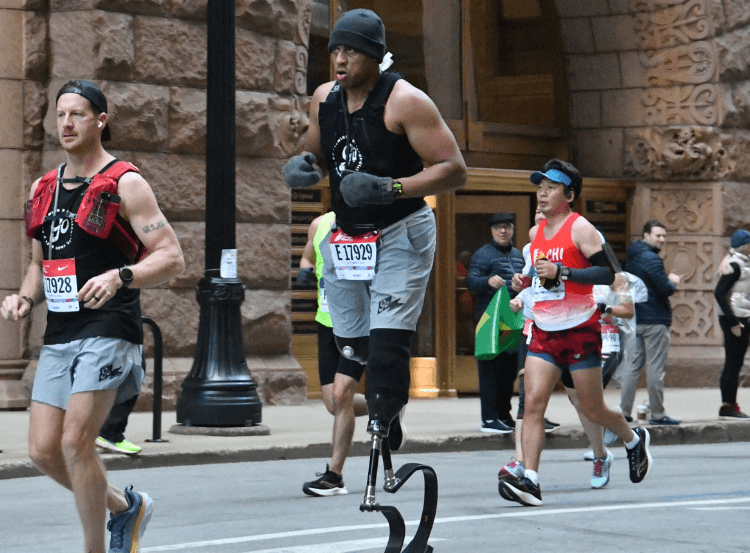 Very satisfying
This is a really great brew. Not watery,goes down easy. Great on a hot summer day in the back yard .
Best lite beer in the country
Clear refreshing taste, you would never know it's an NA beer.
Lite Brew Hits a Home Run
I had a six pack of the Savage Lite Brew delivered to my home a few weeks ago. I found this brew to be the better than any Lite Beer I have ever had. It was so refreshing after a hard days work on the yard, and provided that full beer flavor without the alcohol. How Go Brewery can produce a product like this with only water, barley, corn, hops, and yeast is a feat unlike any other!!!!!! Keep up the good work, and look forward to popping open another cold one in the near future.
Savage, indeed.
I just found my lawnmower beer for summer 2023. malty, just the right corny sweet, crushable - this one has house beer written all over it. Just a really good, uncomplicated "Lite" beer. Cheers!