Regular price
Sale price
$13.99
Unit price
per
Sale
Sold out
6-pack, 12 oz cans
Keep Creating
Everything imagined is real.
This sour brew with the perfect amount of sweetness is an ode to creators. The new school—the ones who build new things, try new things, and make the world more interesting with the shade of a pencil, the spray of a can, and the brush stroke.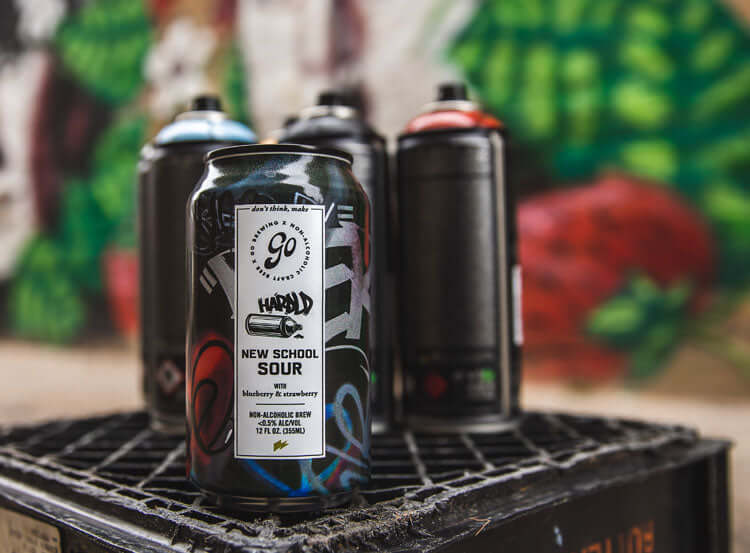 PROFILE
blueberry & strawberry
Water, barley, hops, yeast, blueberry, strawberry.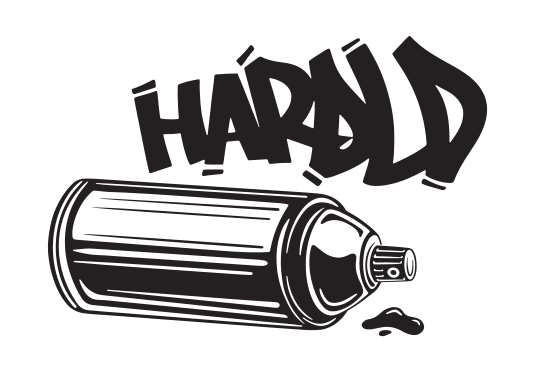 Who Inspired This Beer?
Eric Harold is an artist who, like many, uses his passion for creation as an escape. For him, the journey begins as soon as he reaches for the can of paint.
Tapping into the present and shutting out electronics and the 24/7 stimulation of our world allows him, and others, to turn their creative volume up to 10 and exercise their passions.
We witnessed Eric's passion for creating as, in 3-second bursts at a time, he used our brewery as his canvas and created the graffiti motif you see throughout our space.  
The power of the 'live to create,' mindset that fuels Eric and others while rebelling against the social norms is what we call New School.
To the artists, creators, and rebels out there, this brew is for you.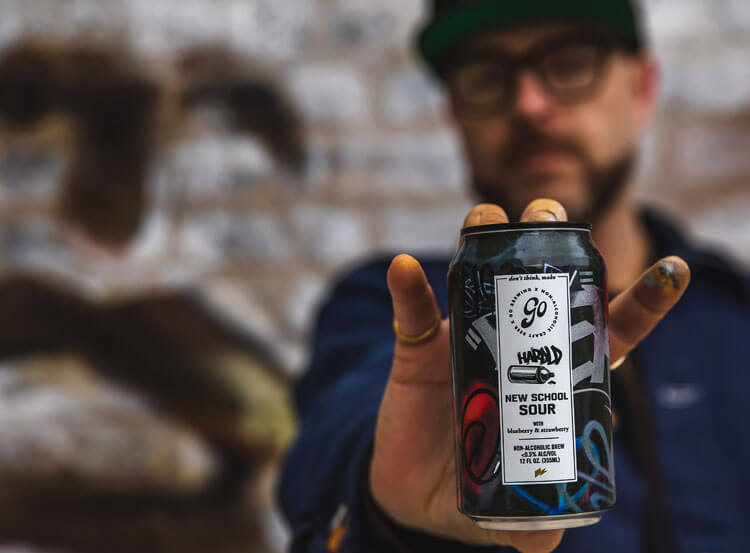 I wanted to love it.
I wanted to love this brew as I've had other NA sours that I love but can only get seasonally. This brew had great reviews but it fell a bit flat for me. It tasted a bit watered down and more like seltzer than a sour beer/brew.
Tastes like the real thing!
I gave up alcohol due to pregnancy and have been craving a decent sour beer. This one more than delivers! I was so shocked by how great it tasted that I had all my friends try it and it is indescribable from an alcoholic beer. Absolutely delicious and not sweet like so many NA options where they use sweetness to mask the absence of alcohol.
Fantastic
Taste isn't artificial. It's smooth as can be. Might be my new favorite brew.
Lovely fruited sour
Just the right balance of fruit and sour. Refreshing for warm weather.
Delicious and refreshing
Enjoyed this thoroughly, great blend of fruit and tartness, new favorite sour!