Regular price
Sale price
$13.99
Unit price
per
Sale
Sold out
6-pack, 12 oz cans
It's holiday time
Cranberry, Ginger & Orange
Indulge in the spirit of the season with our limited edition sour beer. This extraordinary brew combines the festive flavors of cranberry, orange, and a touch of ginger, creating a symphony of tartness and warmth that's perfect for celebrating the holidays.
With just 65 calories per serving, you can savor the essence of the season guilt-free. Whether you're sharing it with loved ones or enjoying a quiet moment, our New School Holiday Blend is the perfect companion for special occasions. PROFILE
Cranberry, Ginger, Orange
Water, barley, hops, yeast, cranberry, orange, ginger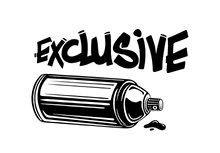 for every occassion
Just in time to replace that wine
This Holiday Season, we're here to offer a unique twist on tradition. While others follow the same path, we're charting our own course. Introducing our exclusive Holiday Sour – a delightful creation designed for every occasion. Its pour is a thing of beauty, and it elevates any wine glass it graces. Whether you're cutting back, moderating, or embracing a booze-free lifestyle, this extraordinary brew is sure to spark conversation at the table. Cheers to a season of unforgettable tastes and memorable moments!
Awesome Sour!!
I was pleasantly surprised with this one, just the perfect amount of sour, I loved it!
Love it
I absolutely love this one, I keep ordering more! It's like a sour less sweet version of a nice apple cider.
Amazing Sour
What a wonderful surprise. I absolutely love this sour. I could never really enjoy sours with alcohol as I generally wanted something more crushable. But now being alcohol free this sour was superb and hit the spot. So glad I tried it. Can't wait to try more from my go to NA brewery Go Brewing.
Another Winner
Go knows how to create a great sour. Another winner.