Going Dry in Jan?
Lets do this. Together.
What is the point of giving up drinking for January? Alcohol is a way to unwind, be social, and have fun, right? Your friends may even roll their eyes at the idea but you know it may just be that time to take a break.

At GO we have put together a wide range of programming for you to get through the month— If you are local our taproom will be open 6 days a week and have fitness events, cold plunges, breath training, live music, and more. If you are out of town we will have virtual nutrition workshops, live streamed events, and share our workouts with you. There will also be daily texts to help you stay on track.

Best of all. This is free.
Let's start 2023 off right.
Together.

🍻 Joe Chura, Founder of Go Brewing
Join the Challenge
We are here with you
Step 1
Join to get daily motivation, a discount on the survival case (with new brews), free event access, and more! Text gobrewingdryjan to +1 (331) 272-3577 or just click here to join hundreds of others interested in better health and a fulfilling lifestyle.
Step 2
You will get a link via SMS when you sign up to download our Go Survival Kit for tips and a discounted survival case for Dry January.
Step 3
Smile and stand by for exclusive access to virtual and in-person events, first access to our new releases for January, and special offers!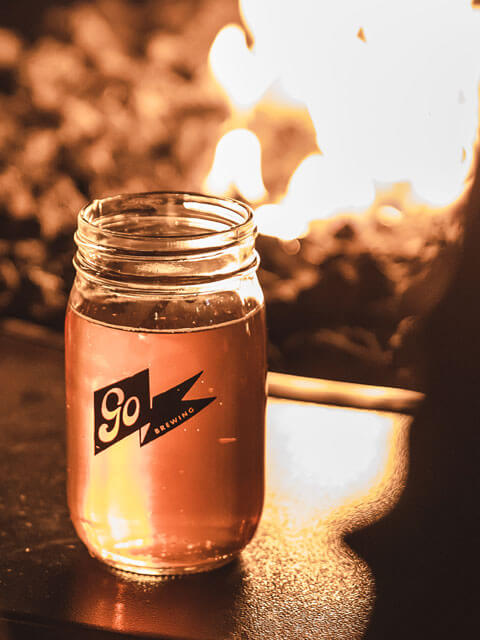 Go Dry, Not Thirsty
Curb your cravings with a cold beer from our NA lineup
Don't Miss Out
This may be the step you need to succeed
Recharge
We'll be hosting several health and wellness events virtual and in person at our Naperville taproom!
Stock Up
We have 5 different NA beers to try and more to come in Jan! Pick up your survival case today.
Stay Social
Besides our taproom, see other locations you can relax and enjoy our NA beers.