Regular price
Sale price
$13.99
Unit price
per
Sale
Sold out
6-pack, 12 oz cans
Grapefruit deliciousness
Jab Jab's long lost cousin
Indulge in the crisp and citrusy notes of our grapefruit pale ale. It's a perfect balance of flavor, without the alcohol, and a little lighter than our beloved Jab Jab Grapefruit IPA.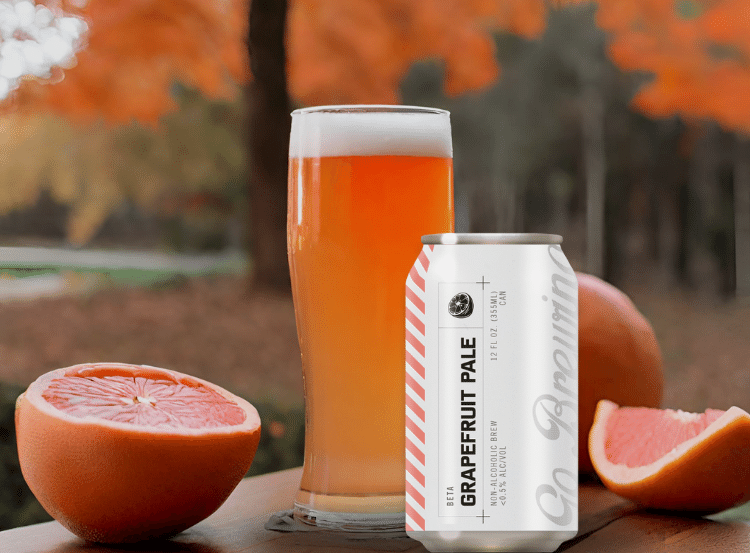 PROFILE
tart, hoppy, grapefruit
Water, barley, hops, yeast, grapefruit.
Crisp & Refreshing
This is one of the best grapefruit IPAs I've had! What makes it even more delightful is the fact that it's NA!
Super Tasty and Refreshing
This beer is super tasty and really refreshing! Love it!
Off flavors?
This one tastes kind of buttery? I don't get any grapefruit flavor either. Almost makes me think this is the wrong beer in the can.
Deliciousness in a can
The grapefruit shines through in this pale. Just the right amount of hops. All the flavor and then some without any alcohol. Not sure how they do it but thankful they do. Please make it a permanent brew.
One of the best NA brews out there!
I have been missing grapefruit pales and IPAs since I decided to go alcohol free, but I don't have to miss anything anymore with this Grapefruit Pale!